Larger rear wiper
On ebay I bought a Fiat punto 1999 rear wiper blade & arm. After some minor modification this should fit my C1. The wiper is larger then the standard one and should wipe the rear screen a lot higer than the standard wiper.

First up is to to remove the rear wiper including the arm. Lift up the cap.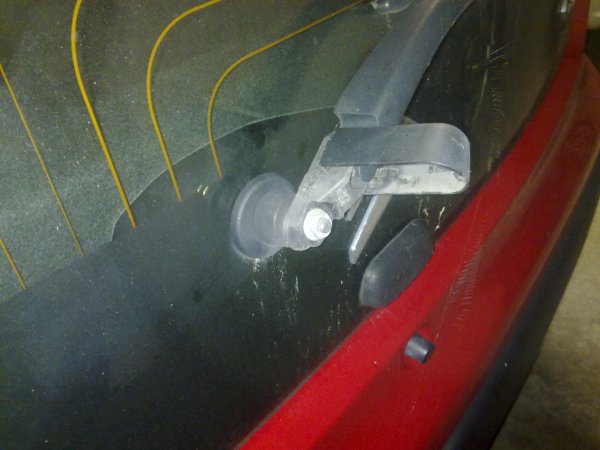 Remove the nut.
To get the wiper of, it is best to use a pulley.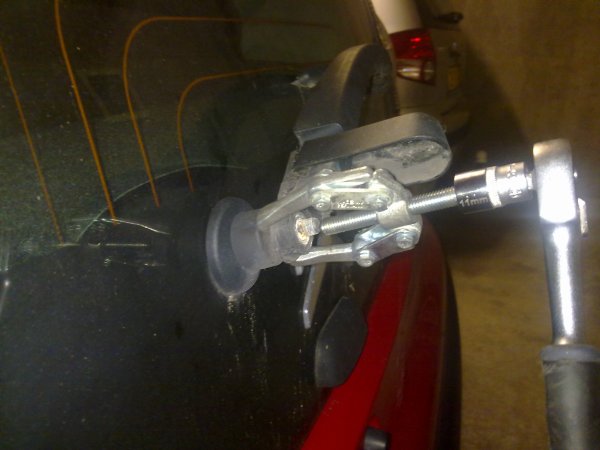 The difference between the new and the old wiper is quite apparent :)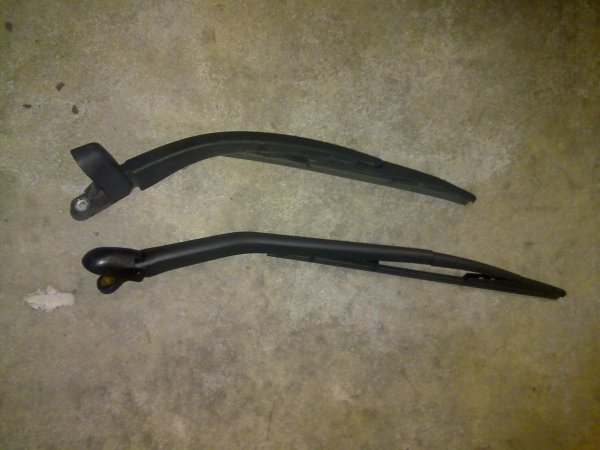 As the hole in the new wiper isn't as large as the original one, you need to drill it out.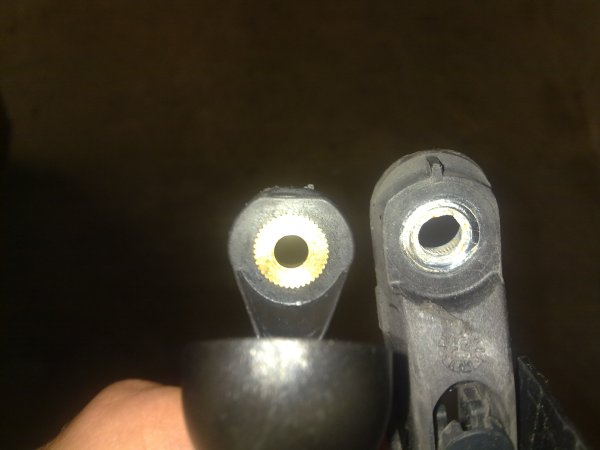 Fitting the new arm is the reverse, just put it on and tighten the nut. As you can see below the new wiper reaches much higher and clears to the top of the window.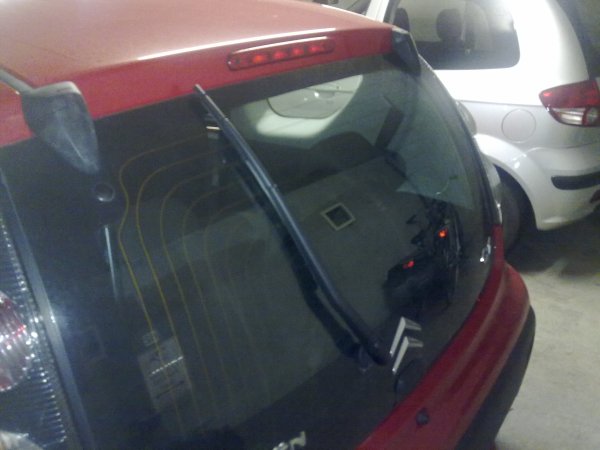 And the wiper in action :)