Leather gear gaiter
On ebay I bought a cheap leather gear gaiter to replace the standard one.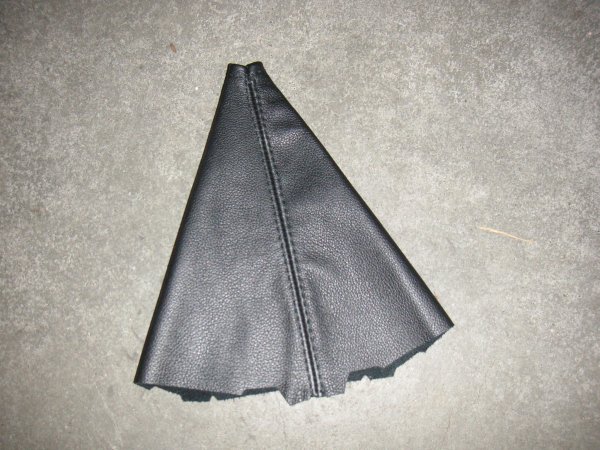 The nice thing is that it is a bit higher then the standard one and it looks a lot nicer too.
To fit, first remove the gearshroud by removing the bolt and clicking it loose.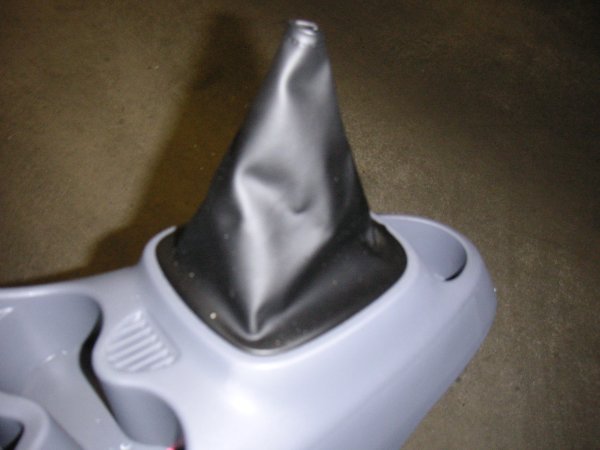 The gaiter is fixed to a plastic "ring" that is clicked into place in the shroud.
Click it loose and remove it from the shroud.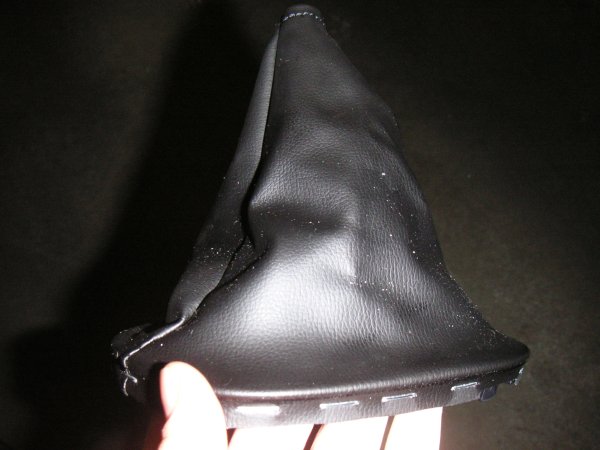 The gaiter is fitted to the ring with staples. Carefully remove them, not damaging the gaiter or the ring.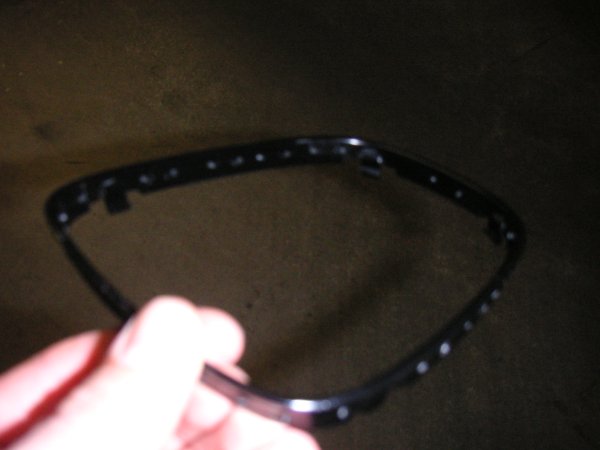 Then the VERY annoying part. As I don't have a stapler to put new staples in, I had to reuse the old staples. So put the gaiter in place with pins and try and fudge the staples back in :) It worked in the end :)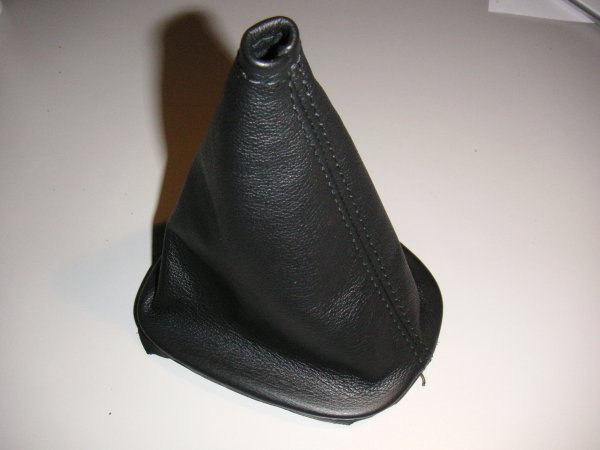 Fitting it back to the car is the reverse process. As you can se in the picture, the gaiter now neatly matches to the leather gearknob, looks a lot nicer!