Mudflaps
At the Peugeot dealer I bought a set of front and rear mudflaps: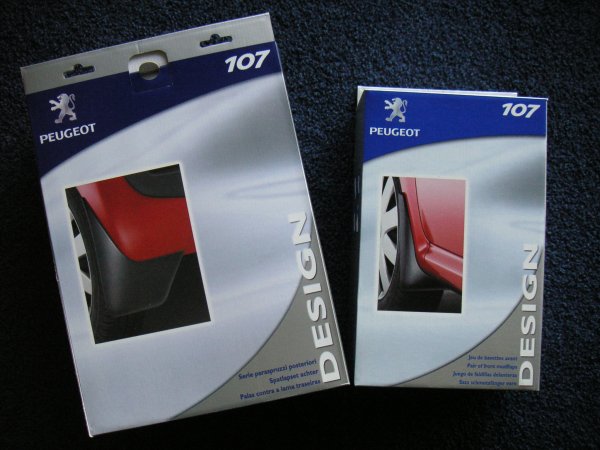 First I started out with the front flaps. Those are the easiest to place.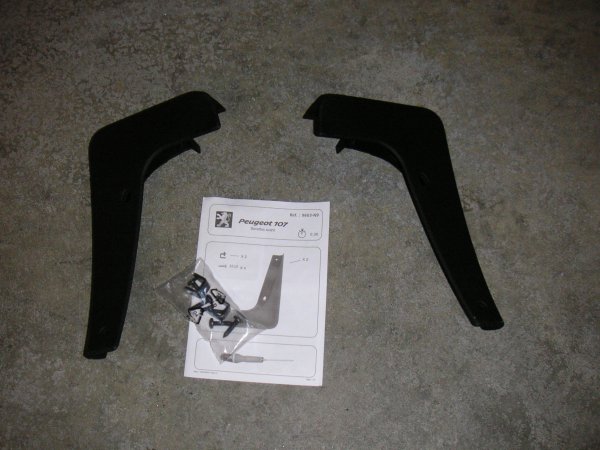 Turn the steering so the wheelarch is visable. The flap screws into place on 2 standard mounting points.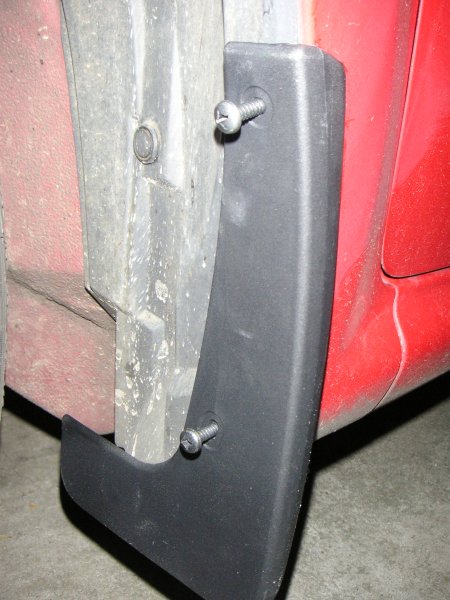 At the bottom a clip is placed. Before placing, put the little screw in the clip.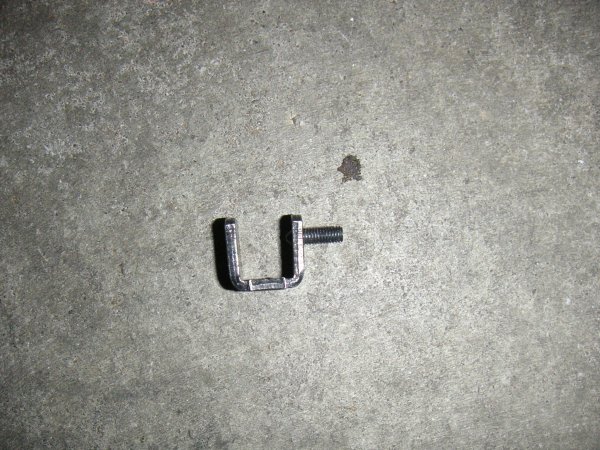 Put it in place an tighten.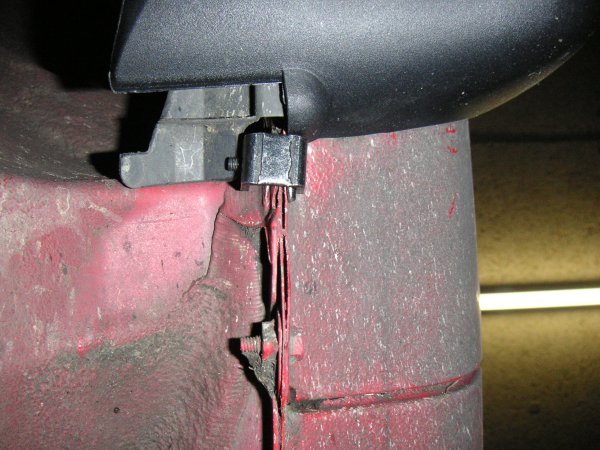 And the you are finished with the front flaps (I put the car on the jack to easier get to the bottom clip).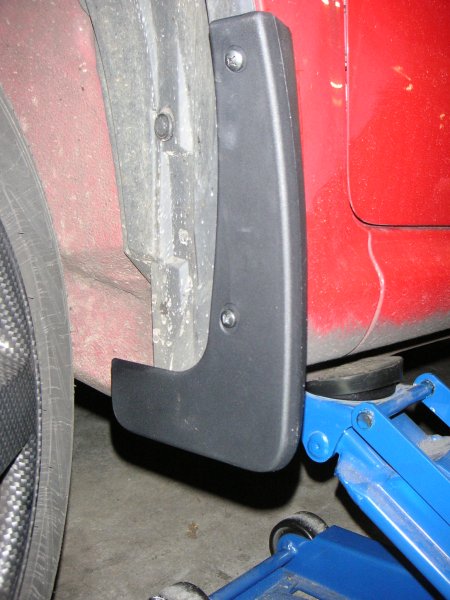 Then the rear needed to be done. This is a bit more work.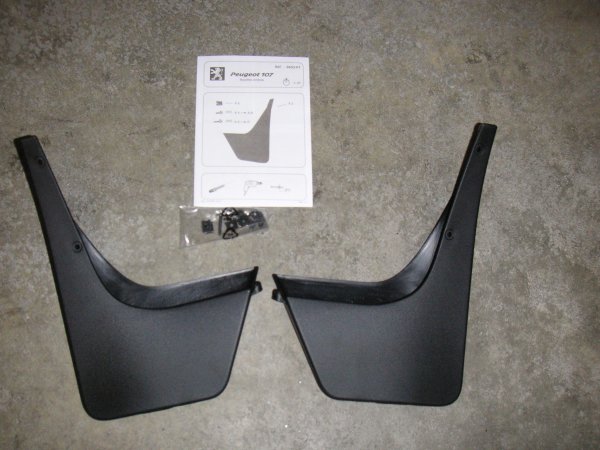 First you jack up the car.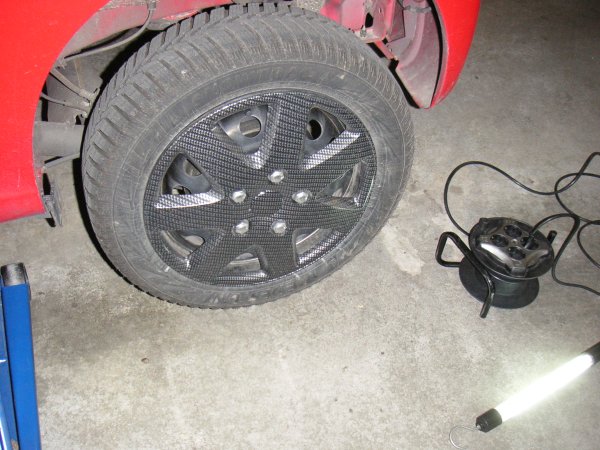 And remove the rear wheel.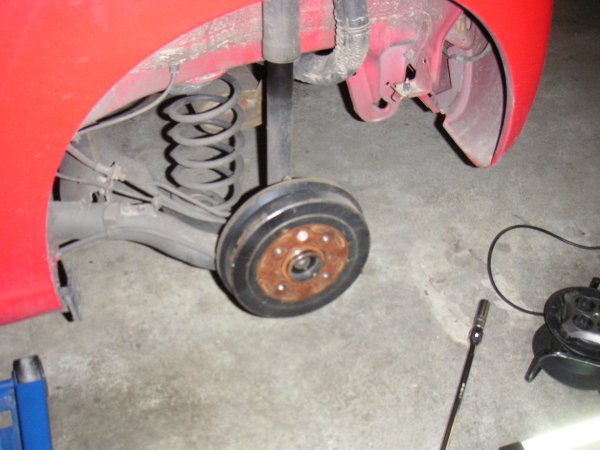 I put some masking tape on the body work to mark the holes that have to be drilled.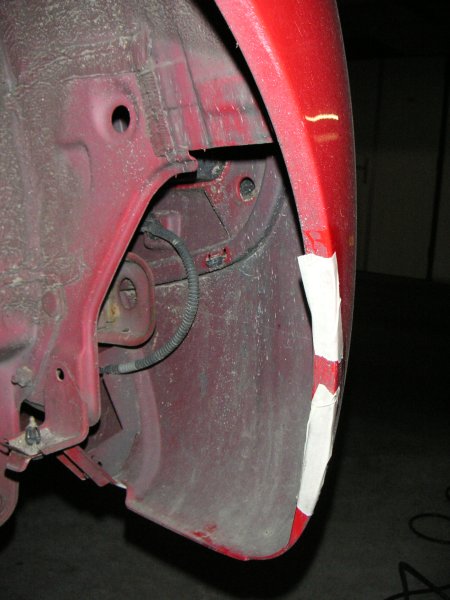 Then you have to testfit the flap, see that it aligns nicely at the rear and mark the positions for the holes.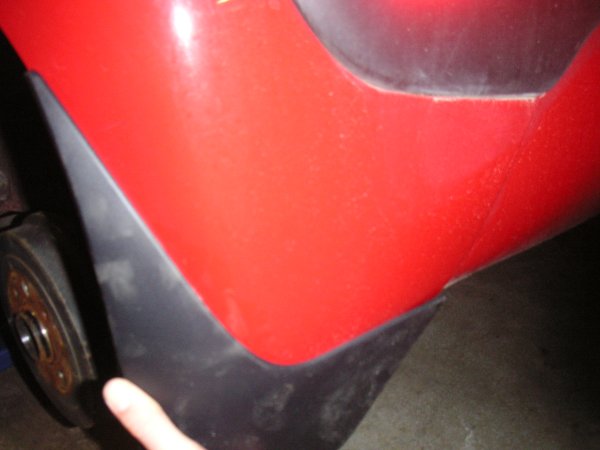 The first hole that has to be done is at the rear. Drill the hole and put the clip in place.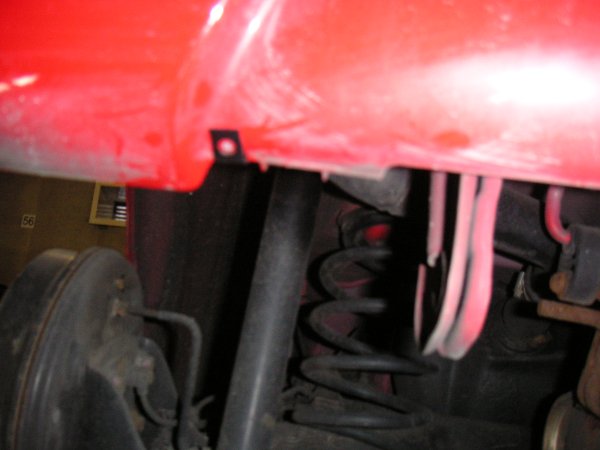 Then check again the marking for the other holes, drill them too, place the clips and screw everything up tight.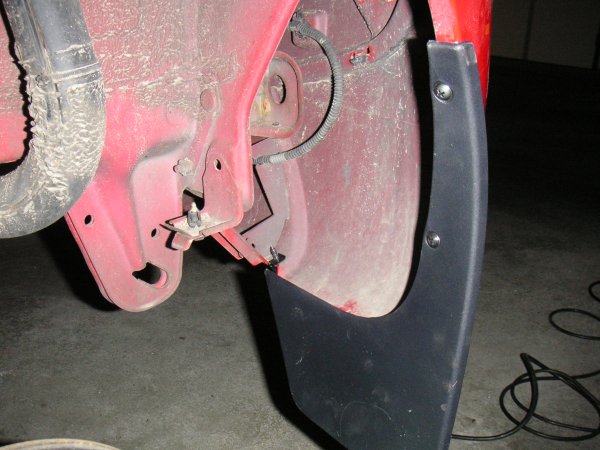 Alignment at the rear is ok with the curve in the body panels.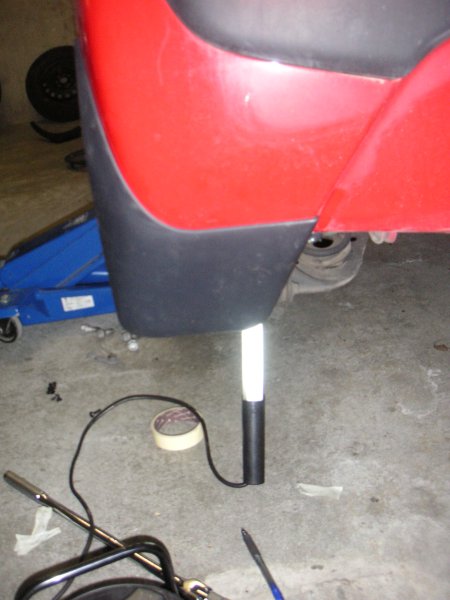 Now put the wheel back and torque it up.
Just to compare, this is the car fitten with only 1 flap: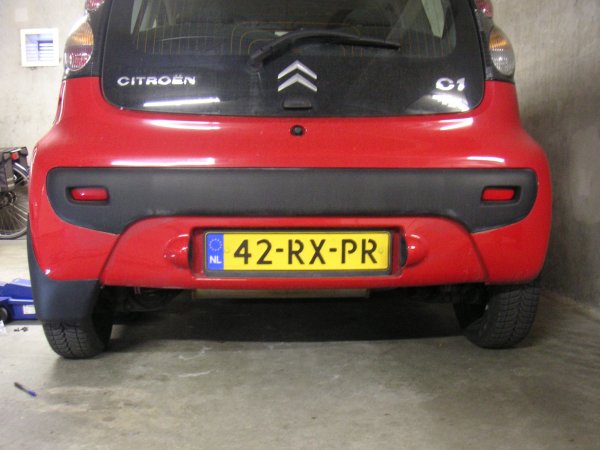 Now do the same at the other side and you're done!
The flaps really seem to work, especially the rear ones. The rear still gets dirty but not as quickly. And it looks a lot nicer too! :)