Shorter aerial
At the Peugeot dealer I bought a new aerial, part number:

6561.97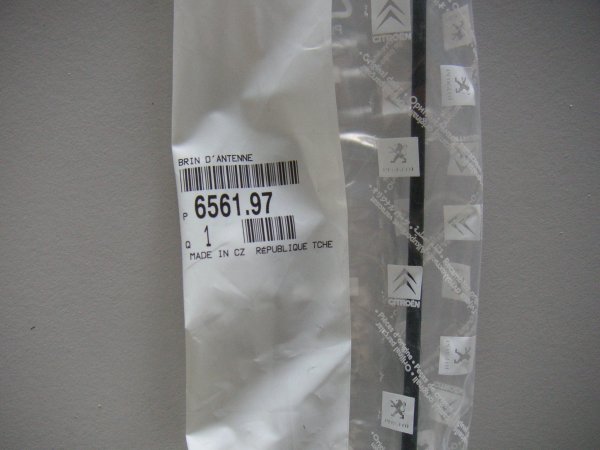 This aerial is quite a bit shorter then the standard version. Replacing it is VERY easy. Just screws the standard one off: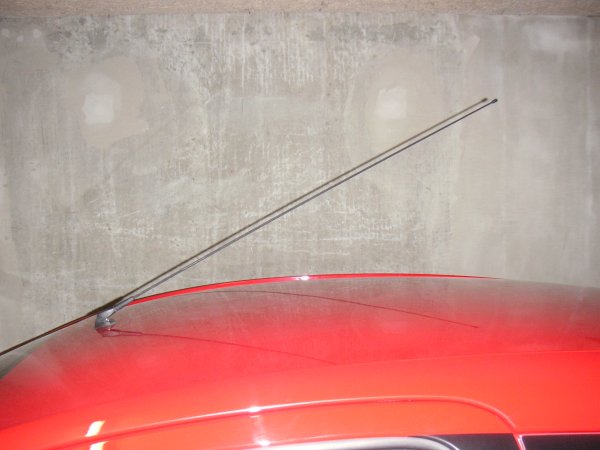 Compare the old and the new one, and you clearly see the difference.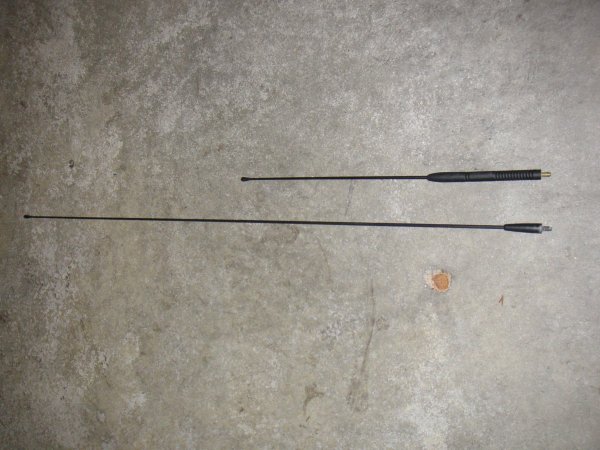 And screw on the new one: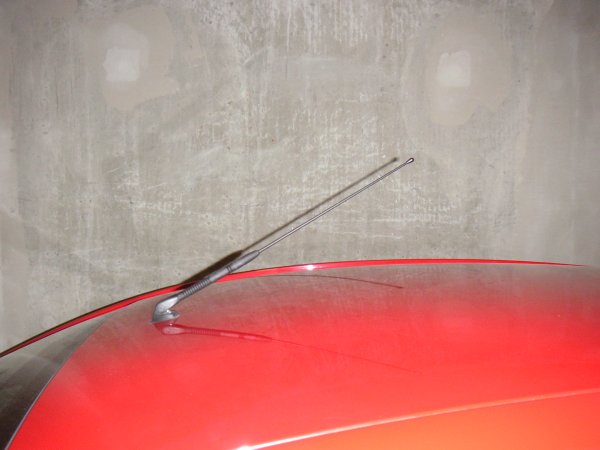 Looks a lot better and reception is still ok.