Wheel allignment
Because my steering wheel wasn't centered when driving straight, I had the car alligned at Roline.

So put the car on the bridge and attach the Hunter wheel allignment equipment.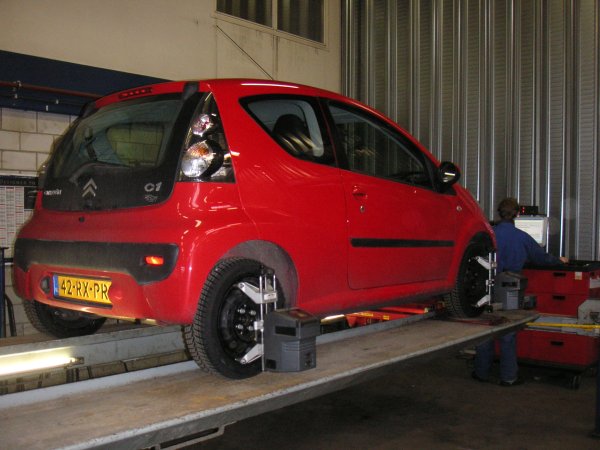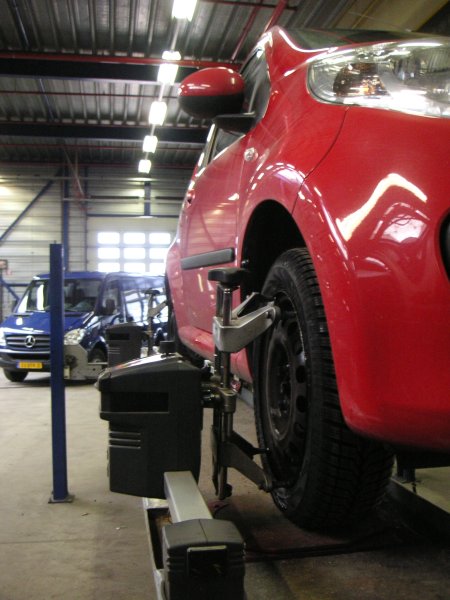 With everything attached it is clear that the allignment at the front is not correct. The rear is pretty ok, which is good, because it isn't adjustable.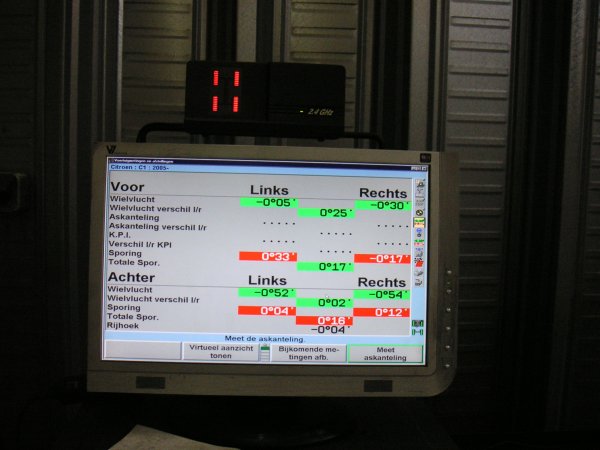 Pretty nice are the rear camber settings, -1 degree is nice to have, better roadholding :) And as this isn't (easily) adjustable, it is good that it is standard.
Front camber isn't adjustable, but it isn't correct. So what they did is loosen the bolts that hold the lower subframe in place, and move the wheels that way.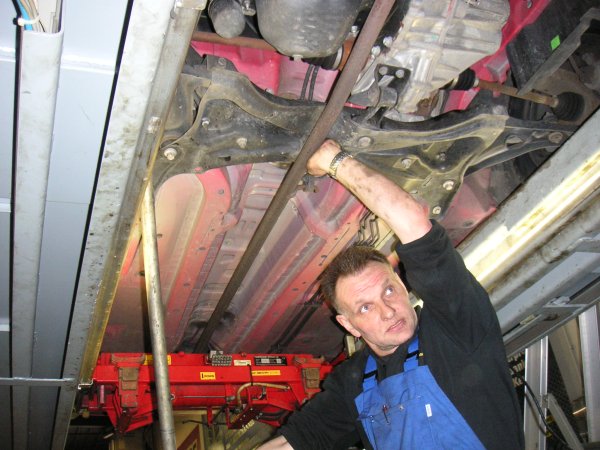 That made some nice improvements, fixing the camber.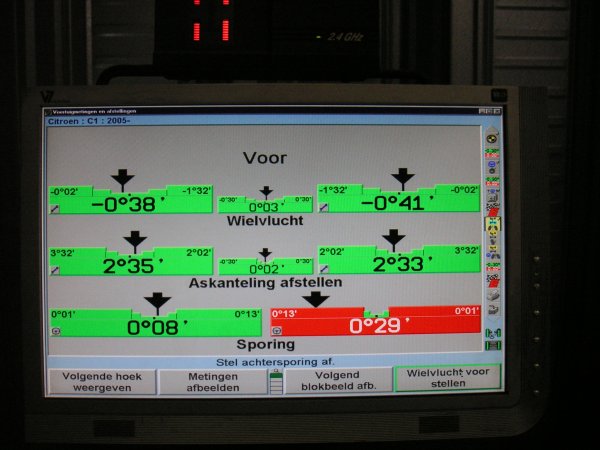 Finally they adjusted the tracking on the front wheels, getting everything into spec again. The final results are:
Front: left
Front: right
Before
After
Before
After
0°33
0°07
Tracking
-0°17
0°08
-0°05
-0°45
Camber
-0°30
-0°50
Rear: left
Rear: right
Before
After
Before
After
0°04
0°04
Tracking
0°12
0°12
-0°52
-0°52
Camber
-0°54
-0°54