Winter tires
Before going on holiday in Germany I decided to get some winter tires, as I don't really trust the weather over there. It might still snow..

Because it is pretty late in the season, there wasn't much choice in winter tires. But Roline still managed to get me some decent tires:

Vredestein Snowtrac 3 155/65r14

Tires seem to have good test results and are in the original tire size, so they can be fitted to the original steel rimms. So, remove the tires from the car.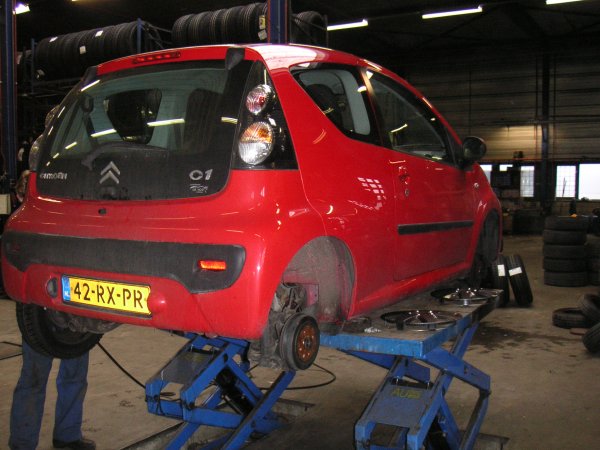 And put the new ones on.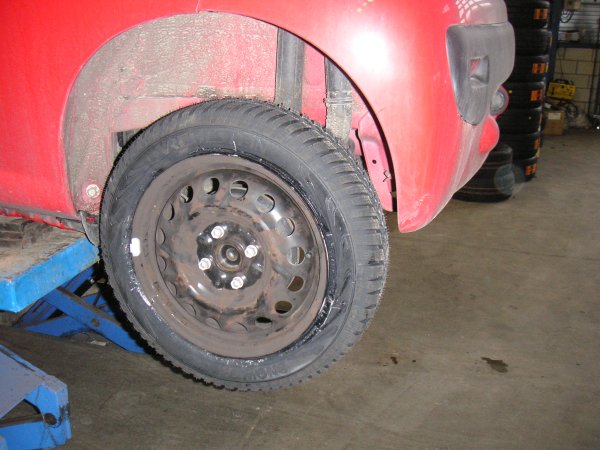 Tires seem to do their job nicely, good grip in the wet. Didn't get any snow, so can't comment on that.