Front speakers
The standard speakers aren't very good. So I decided to look for some good Pioneer replacements. The best ones that seem to fit are: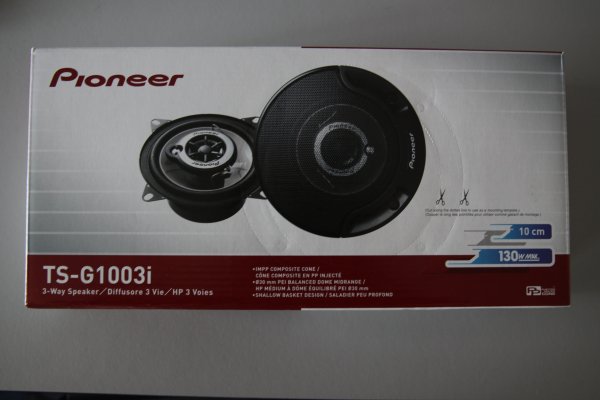 They are 3-way speakers, which should fit in place with some small modification. They look pretty ok.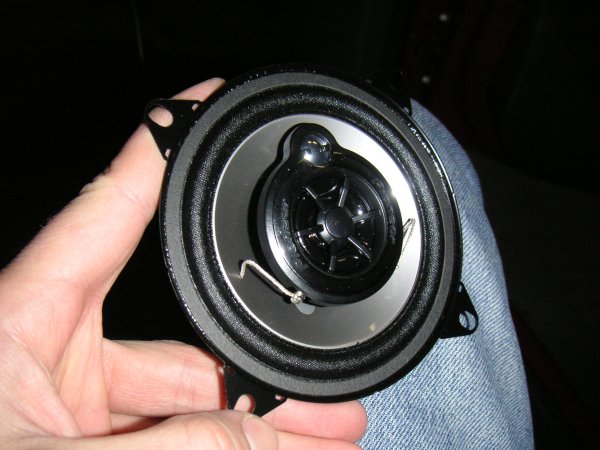 Remove the small lid by lifting it up with your fingers or a screwdriver. Remove the 2 screws and get the speaker out. Removing the old speaker reviels a non standard connector.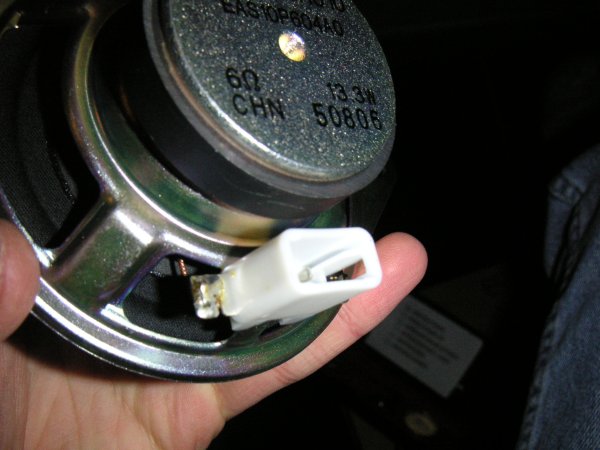 I don't want to change the connector over to the new speakers, so I removed the connector from the car and soldered on some standard plugs.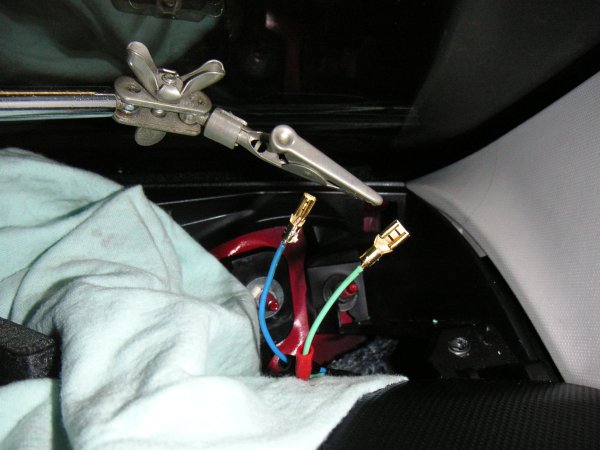 Before putting the new speaker in, you have to remove two of the "ears" as only 2 will fit. Just take a plier and break them off. Put the speaker back in place and tighten the screws.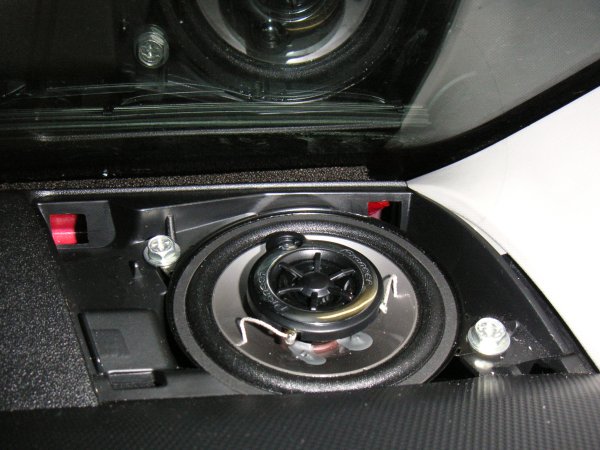 Put the cover back and after doing the same to the other speaker, you're done!
Sound is a lot better. Ofcourse the low notes aren't very good, but that is to be expected from speakers with this size. Mid and high is very nice.