Speed & Design
Arno got a call from the Lotus dealer whether they could use his Elise as a display car on the Speed & Design expo. Arno agreed and got two tickets. So saturday morning we went to Utrecht to take a look at his new Elise.

There we're already quite a few people waiting for the expo to open. As we had standholder tickets, we could get in early and go to the Lotus stand.

Arno's Elise had gotten the high profile place on the stand and was even put on an automatic revolver.

And ofcourse Arno had to checkout the seats ;)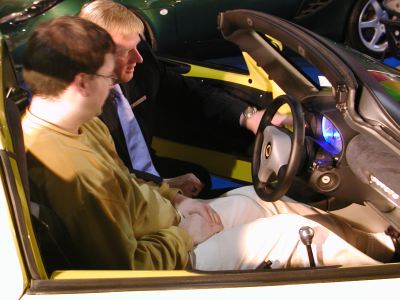 After the Lotus stand we looked at the other stands. There were some nice things, but mostly it was quite boring. Not something I'd return to next year.

There were also bikes...

And cars with bike engines.

Ah, more Lotus cars!

THIS is a splitter ;)
Afterwards we returned to the Lotus stand to take a last look. There was quite some interest for the yellow Elise ;)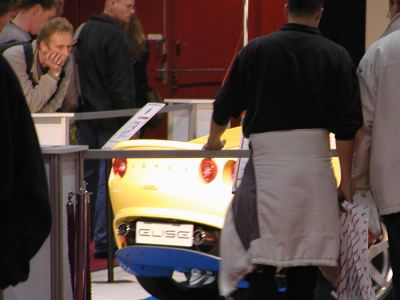 But, it's not available anymore ;)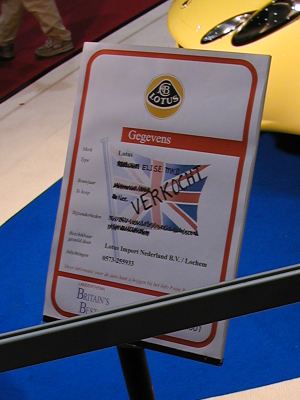 Oh well, in 5 days time, we'll be able to see it live...