Maarten Memorial 2007
Today it was the 4th edition of the Maarten Memorial. At 10:30 we gathered on the parkinglot of the Kuip in Rotterdam. There the stickers from the different sponsors were put on the cars. The number of cars turning up this year was magnificent again, a very nice mix.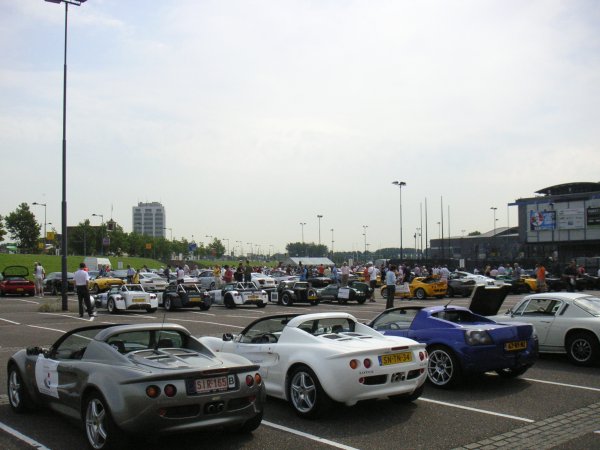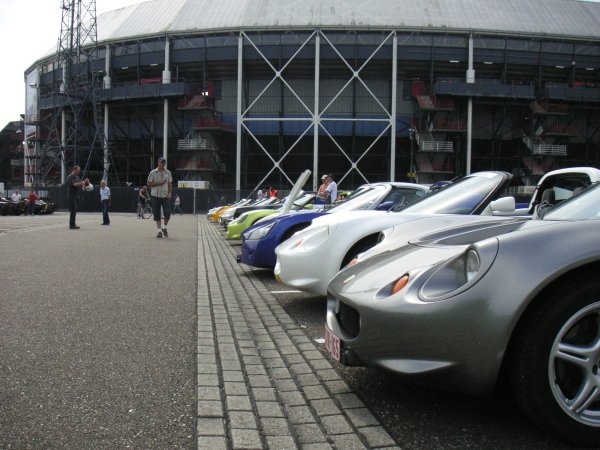 Hieronder een paar foto's van auto's die mij op zijn gevallen.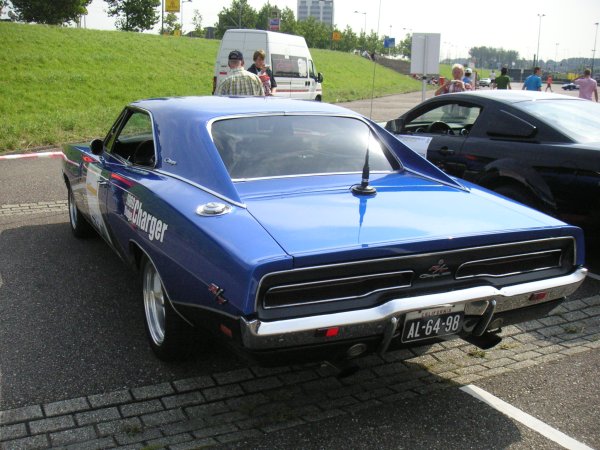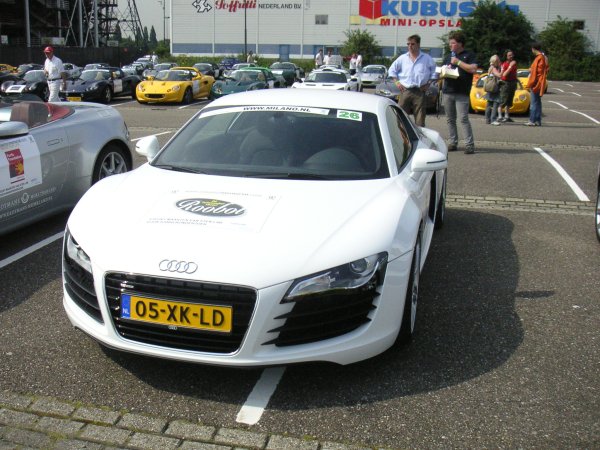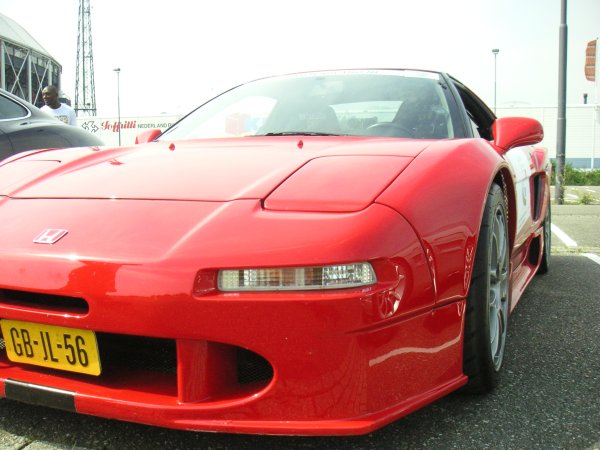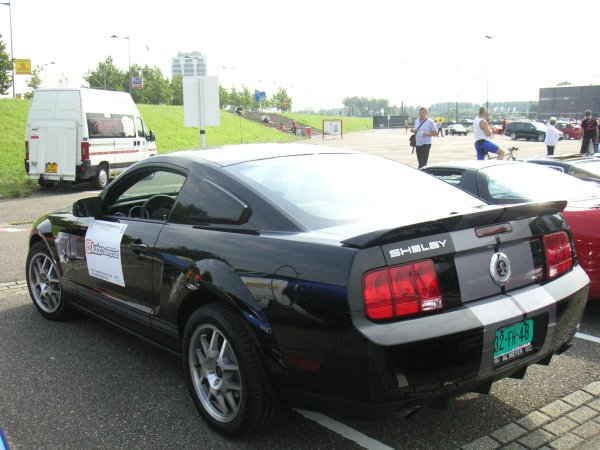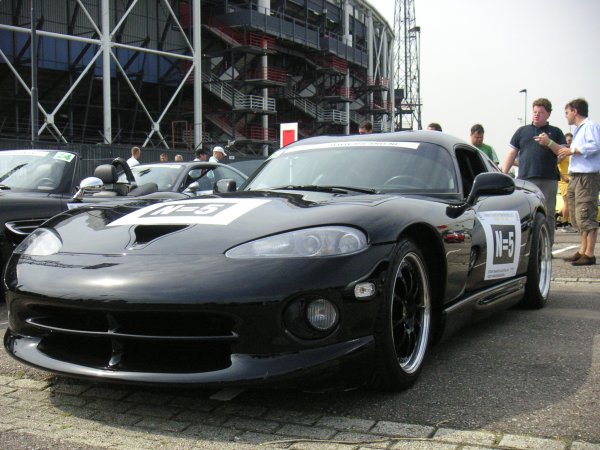 The arrangement was great, there was coffee and tea for everybody, including a full lunch. At 13:00 there was a drivers briefing to further explain what we would be doing the rest of the day. Then we got on our way to Zandvoort. We had pretty nice weather the whole trip. There were a few clouds but we drove with the top down the whole way.
Around 15:30 everybody arrived at Zandvoort. My car got a new sticker with a different colour, so I could enter the track as an experienced track driver.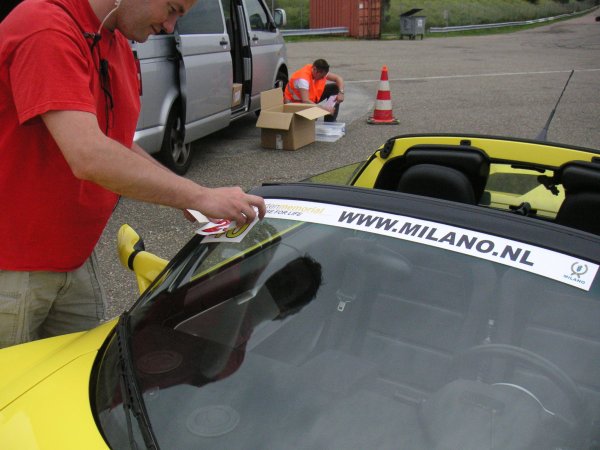 Before going on the track, we all had some time to discuss the trip to Zandvoort.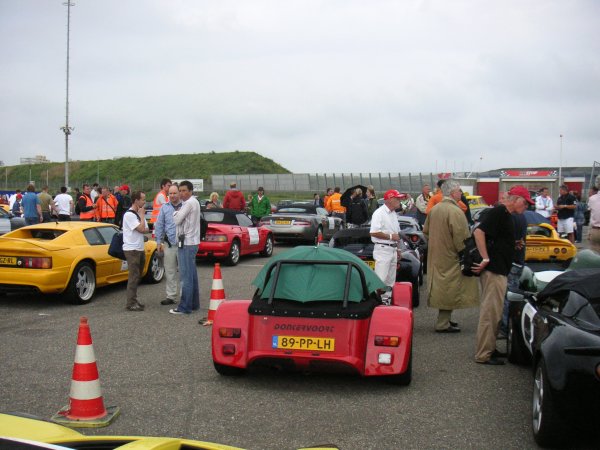 From 17:00 to 19:00 the track would be open. Unfortunatly the weather didn't help, it started raining. Still, almost all of the drivers eneterd the track. Respect for that, there were a couple of cars that must have been quite a hand full driving in these conditions.
Ofcourse the speed was quite a bit lower than on a dry track. Below are two movies, one for each session we drove.
During the first session the track was very slippery. This session was cut short, because there was a car at the side of the track.
During the second session the track got a bit better. In some places it was possible to pick up the pace a bit.
After the circuit session there was the auction. Afterwards the announcement was made home much money was collected in total, which was again quite a substantial amount!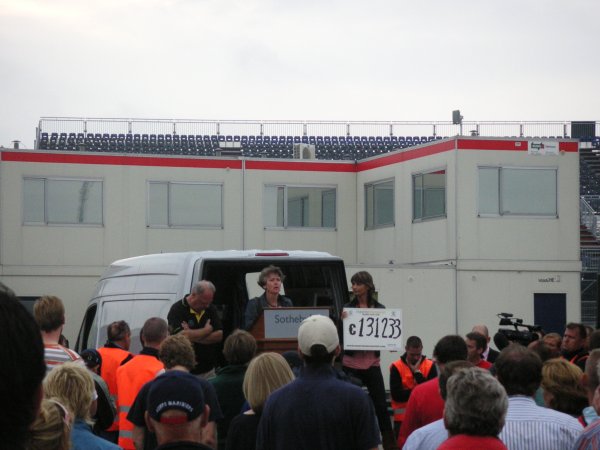 Around 20:30 ti was time to bring everybody back again. One trip to Rotterdam, this time the quick route. Just after 21:30 we arrived back at the stadion.
It was a terrific day. Despite a bit of rain I only heard positive reactions from everybody I spoke to :).
From here I would like to thank the organisers who again put loads of time in the event: everything was brilliantly arranged! Hopefully I can attend again next year.